Central High School


Class Of 1962
In Memory
Kerry Dalbey (Slack)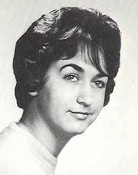 Inline Image Not Displayed

Obituary for Kerry Slack
Kerry L. Slack, 66, of Muscatine, passed away on Wednesday, May 11, 2011 at the University of Iowa Hospitals and Clinics. Funeral services will be held on Saturday, May 14, 2011 at 10:00 A.M. at the Geo. M. Wittich-Lewis Home for Funeral and Cremation Services. Casket Bearers will be Jamie Slack, Donavin Dohrmund, Paul Von Rueden, Eric Vela, Ben Dalbey and Mike Maiani. Honorary Casket Bearers will be Scott Dalbey, Bob Hilber and Ryan Brandon. Burial will be in Muscatine Memorial Park Cemetery. Following the interment a time of food and fellowship will be held at the Geo. M. Wittich-Lewis Community Room. Visitation for Kerry will be held on Friday, May 13, 2011 from 4:00 p.m. to 7:00 p.m. at the Geo. M. Wittich-Lewis Home for Funeral and Cremation Services and also before the services on Saturday. A memorial fund has been established at the funeral home in her name. Sympathy notes may be left for the family at www.lewisfuneralhomes.com.

Kerry Lyn Dalbey was born on September 16, 1944, in Marlow, Oklahoma, the daughter of Vernon L. and Doris (Gann) Dalbey. She was united in marriage to James M. Slack and later divorced. She had worked at Montgomery Ward, The Red Paint Store and also Bandag. Kerry was a very family oriented person, loved being a mother, grandmother and aunt, and especially enjoyed watching her children and grandchildren's sporting events. Kerry was also deeply devoted to her dogs.

Kerry will be deeply missed by her children, Jamie Slack and wife, Jennifer of Ankeny and Kami Dohrmund-Brandon and husband, Harvey "Boog" of Walcott; four grandchildren, Holliann, Donavin, Alexis and Connor; one step-grandson, Ryan; brothers, Dick Dalbey and wife, Cindy of Ft. Collins, Colorado and Steve Dalbey of Muscatine; and sister, Diana Hilber and husband, Bob of San Diego, California.

She was preceded in death by her parents.