Central High School


Class Of 1962
In Memory
Edward Hoff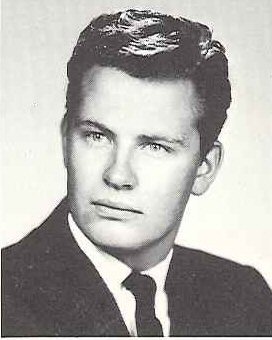 Edward Victor Hoff, Jr.
(October 7, 1944 - January 13, 2013)
Edward V. "Punky" Hoff, Jr., 68, passed away on Sunday, January 13, 2013 at his home after a long illness.
Edward Victor Hoff Jr. was born October 7, 1944 in St. Paul, MN the son of Edward and Shirley (Burgess) Hoff. He grew up in Grand Forks, ND. After graduating from Grand Forks Central High School, he attended the University of North Dakota and was a member of the Theta Chi Fraternity. He married Marilyn Pohanka and had a child, Jessica. He worked for many years as a truck driver, retiring in 2009 from Magnum Companies, Fargo, ND. After retiring, Edward lived with his daughter and kitties, Sadie and later Freddie. Edward enjoyed networking and blogging on the computer and fishing.
Edward is survived by his wife, Marilyn, Las Vegas, NV; his "Kiddo" Jessica, his mother, Shirley Hoff and sister, Cheryl (John) Hoekstra all of Grand Forks, ND; brother, Timothy (Coco) of Houston TX; sister, Debra (Marvin) Hodny of Grand Forks, ND and many nieces, nephews and cousins. He will be missed by his family and special friend Joy Rickert, Wahpeton, ND and his life-long friends that met Thursday mornings for breakfast and visiting.
He was preceded in death by his father and sister-in-law Margarete Hoff.
.