Central High School


Class Of 1962
In Memory
Jeff Anderson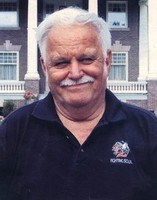 Jeffrey Jon "Jeff-Jeff" Anderson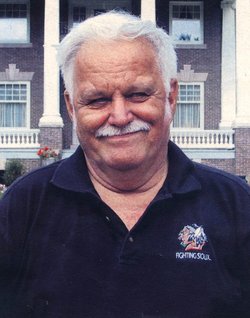 Birth:
Jul. 30, 1942
Grand Forks
Grand Forks County
North Dakota, USA
Death:
Jun. 20, 2006
Grand Forks
Grand Forks County
North Dakota, USA

,


Jeffrey Jon "Jeff-Jeff" Anderson, 63, passed away on Tuesday, June 20, 2006 at his home in Grand Forks, ND.

Jeffrey was born on July 30, 1942, in Grand Forks, to Earl B. Anderson and Margaret (Nylof) Anderson. Jeffrey attended school in Grand Forks, and was currently attending speech classes at the University of North Dakota. Jeffrey, known by most as Jeff-Jeff, began working at the old UND hockey arena, known as "The Barn", as a maintenance worker in 1967 and continued serving UND until his retirement 30 years later.

Jeff-Jeff was often referred to as UND's No. 1 hockey fan. Over the years, his dedication to the program, contagious smile and truly genuine hugs made him a favorite throughout the community and with hockey fans and players alike. Whether he was working at Ralph Engelstad Arena or sitting in the stands cheering, Jeff-Jeff touched the lives of nearly everyone he met. His loyalty to both the University and its hockey program was evident. In the 1980's, he established the Jeff Anderson Hockey Endowment Scholarship, given annually to the Most Valuable Player; and in 1989, he was named an Honorary Letterwinner for his contributions to UND Athletics.